News
Latest news on the CLEVER Cities project
CLEVER Cities contest awards most remarkable green roofs and walls in Milan
19 January 2022
###full_location###
A new public contest will award the best green roofs and walls in the City of Milan, Italy, by covering their maintenance costs throughout 2022. The competition "Rewarding your green spaces" will recognise a total of four green roofs and walls in the city, three chosen by public vote and one by a technical jury.
Individuals, businesses, non-profits, building owners and other institutions are eligible to apply. The prizes are as follows:
For the three winners by public vote:
1st place: Up to 5,000 euros and the FLOS outdoor lamp "In Vitro Unplugged" 2020;
2nd place: Up to 3,000 euros;
3rd place: Up to 2,000 euros.
The green roof or wall chosen by the technical jury will receive up to 5,000 euros.
Applications can be submitted by 25 February via this page (in Italian).
The contest is part of CLEVER Cities' initiative to spread green roofs and walls throughout Milan and map their location (CLEVER Action Lab 1 "Rinverdiamo Milano - Let's re-green Milan"). Other urban greening measures planned by the project team in Milan involve the co-creation of a new park for the Giambellino 129 district (CLEVER Action Lab 2) and incorporating natural elements into the design of the Tibaldi railway station (CLEVER Action Lab 3).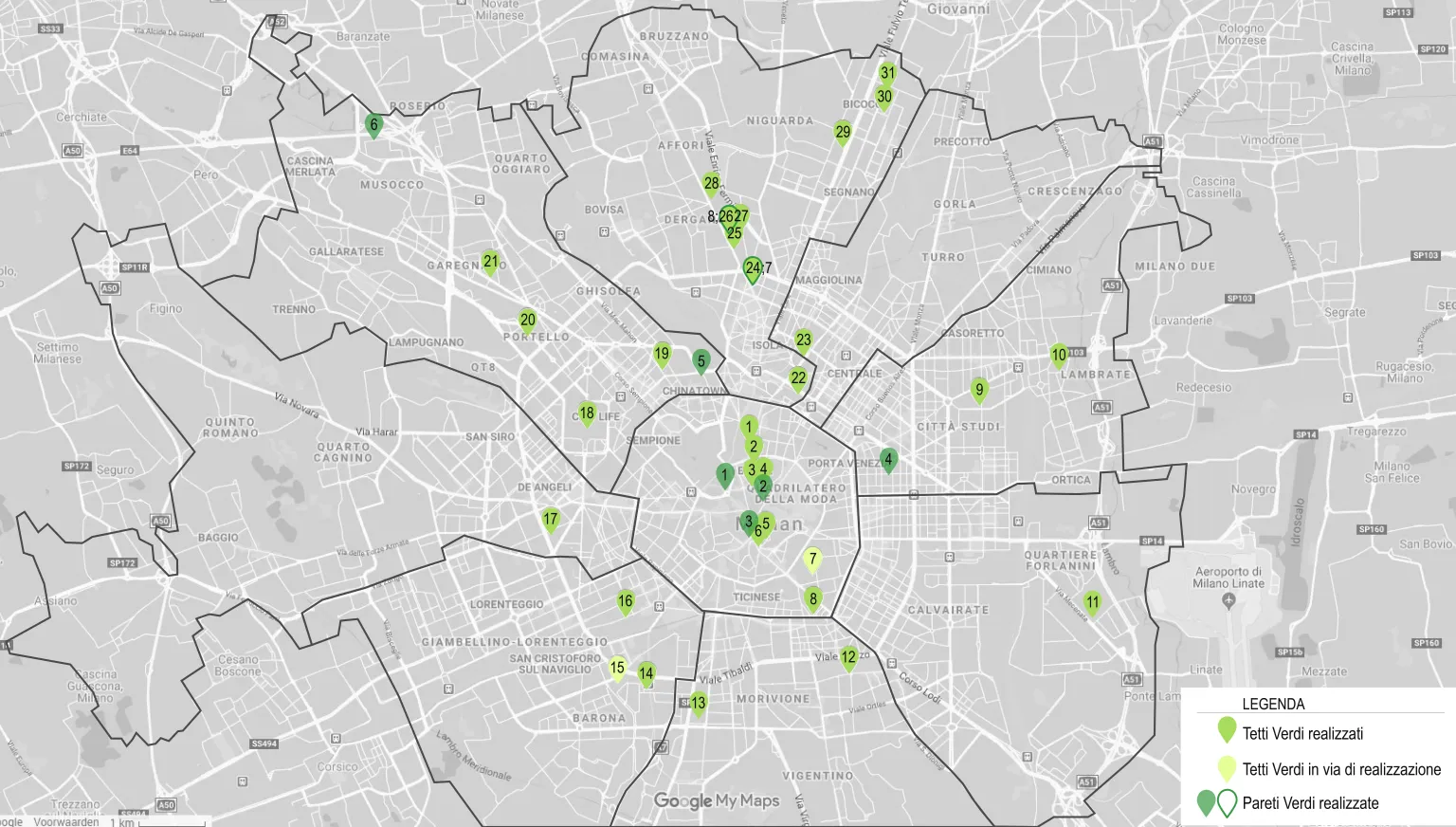 Map of green roofs and walls in Milan ©AMBIT,ROOFmatters
Image by "Riadattato da Fabio Polosa"