News
Latest news on the CLEVER Cities project
New fund to boost green spaces in Thamesmead, London
3 May 2021
###full_location###
A new grants scheme to help transform green spaces in Thamesmead, London's CLEVER Action Lab, has been launched while the town's Community Fund has just awarded more than £20,000 locally, taking the total to more than £80,000 and over 50 projects supported.
Amounts from £200 up to £2,000 will be awarded by the new Making Space for Nature Community Fund to individuals, community groups, charities and schools to help develop Thamesmead's green areas and encourage local people to engage with nature.
The Making Space for Nature programme is funded by CLEVER Cities and the housing association Peabody, and delivered by CLEVER Cities partners the Mayor of London, Groundwork and Peabody.
Kate Batchelor, Peabody's Head of Landscape & Placemaking in Thamesmead, said: "The new Making Space for Nature grants mean local people will be able to make a real impact in the town creating exciting new ways to discover, develop and enjoy Thamesmead great spaces, from parks and waterways to squares and gardens."
The Making Space for Nature Community Fund is making two types of grants available. A Green Guardian Grant, a micro grant of up to £200 for small greening projects and interventions, and a Nature Hero Grant of up to £2,000 for higher-profile greening projects and nature-based activities.
This is a rolling grant and applications can be made at any time from 6 April to 27 August with awards announced on a monthly basis.
The new scheme is part of Peabody's Thamesmead Community Fund which awards grants of £200 to £2,000 to individuals and organisations to deliver cultural or community projects. The programme is funded by the fees Peabody earns through location filming in Thamesmead and the Peabody Community Foundation.
In the latest funding round the Community Fund awarded nearly £21,000 to 11 individuals and organisations.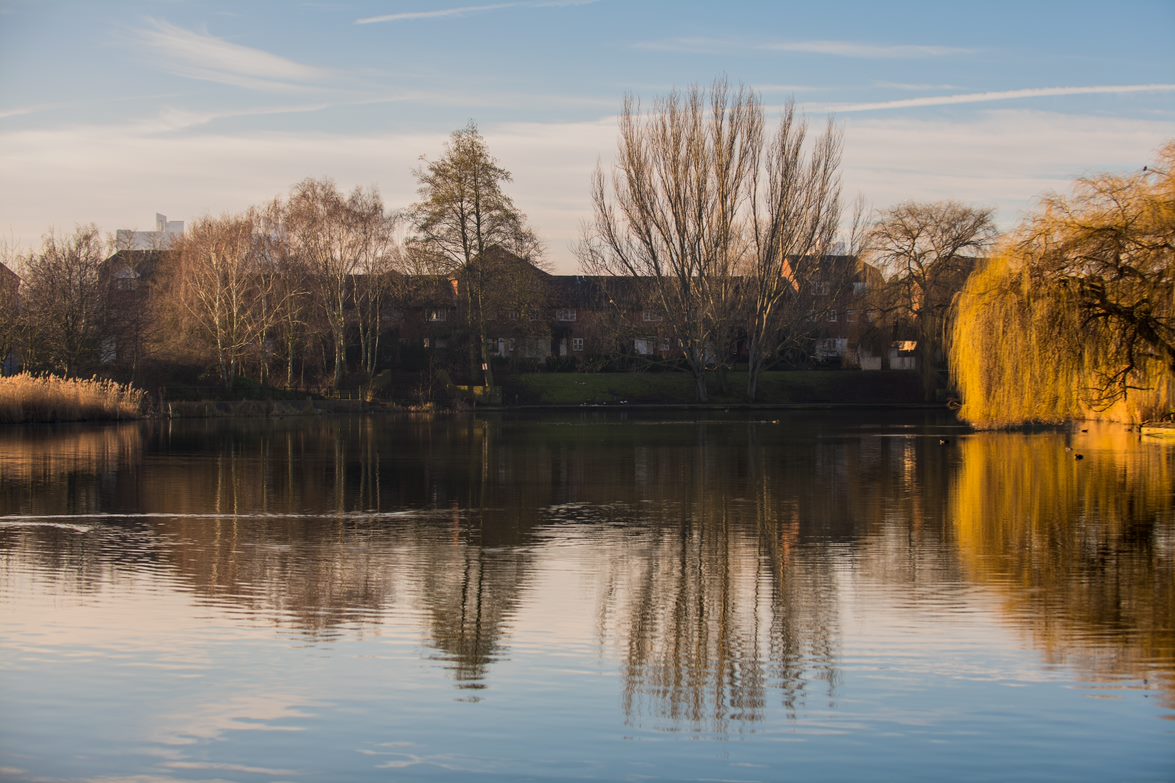 West Thamesmead. Photo: CLEVER Cities London
This includes supporting activities as diverse as: football for all; family sport in the park; a film for Thamesmead; healthy eating, photography and poetry workshops; Zoom sessions for older people; an online sewing course and support for the West Thamesmead Community Association.
Kafilat Iyiola of Kafilat Healthy Eating said: "The Community Fund has opened up the avenue to continue delivering Healthy Eating Cookery to the residents of Thamesmead. They will learn about healthy diet and how to cook delicious, affordable and healthy meals.
"This is especially great as sessions are delivered online allowing safe distance, while still enjoying a sense of community. Some of the added benefits will be sustaining healthy lifestyle, meeting new people or even reviving old friendships."
Adriana Marques, Peabody's Head of Cultural Strategy for Thamesmead, added: "As we emerge from lockdown the work of the Community Fund in promoting local culture and creativity is more important than ever. These awards will support and inspire the artists and cultural activity that is going to enable the people of Thamesmead to come together as a community once again."
The Thamesmead Community Fund is run by Peabody, the London Community Foundation, and an advisory group consisting of local residents and stakeholders. The next round of applications opens on 31 May and closes on 18 June.
Residents can find out more about both funds and how to apply by visiting the 'In Your Community' section of the ThamesmeadNow website.
Image by "CLEVER Cities London"